You shouldn't have to create your own Everplan in order to be someone else's Deputy.

We've built our system so that when someone with a Deputy-only account logs in, the site should immediately bring them to their Deputy dashboard and skip the sign-up process: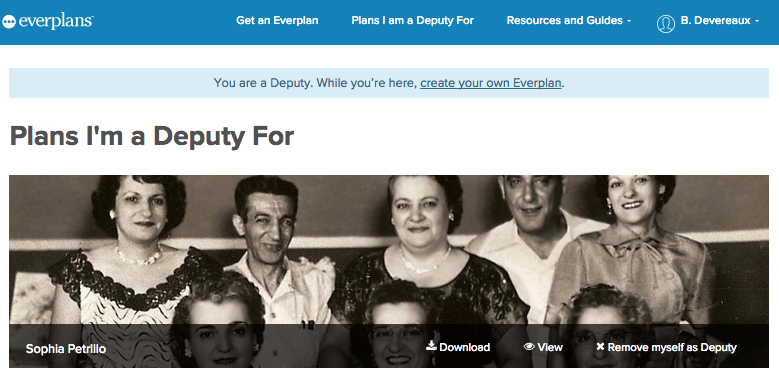 ​To ensure that your account is set-up properly, you'll need to click the confirmation link included in the invitation email you received to create an account password. If you no longer have access to this email, you'll need to ask the person who invited you to resend the invitation. 

Once you've created a password using the confirmation link, you should land on the Plans I'm a Deputy for page, where you'll be able to access to the parts of the Everplan that have been shared with you.

For more details, check out our How To Become A Deputy video.