If you choose to cancel your Everplans account (which can be done via the Settings page), all of your personal information will be completely deleted from our live site immediately.


Alternatively, you may delete your account via the Settings page in the Everplans app.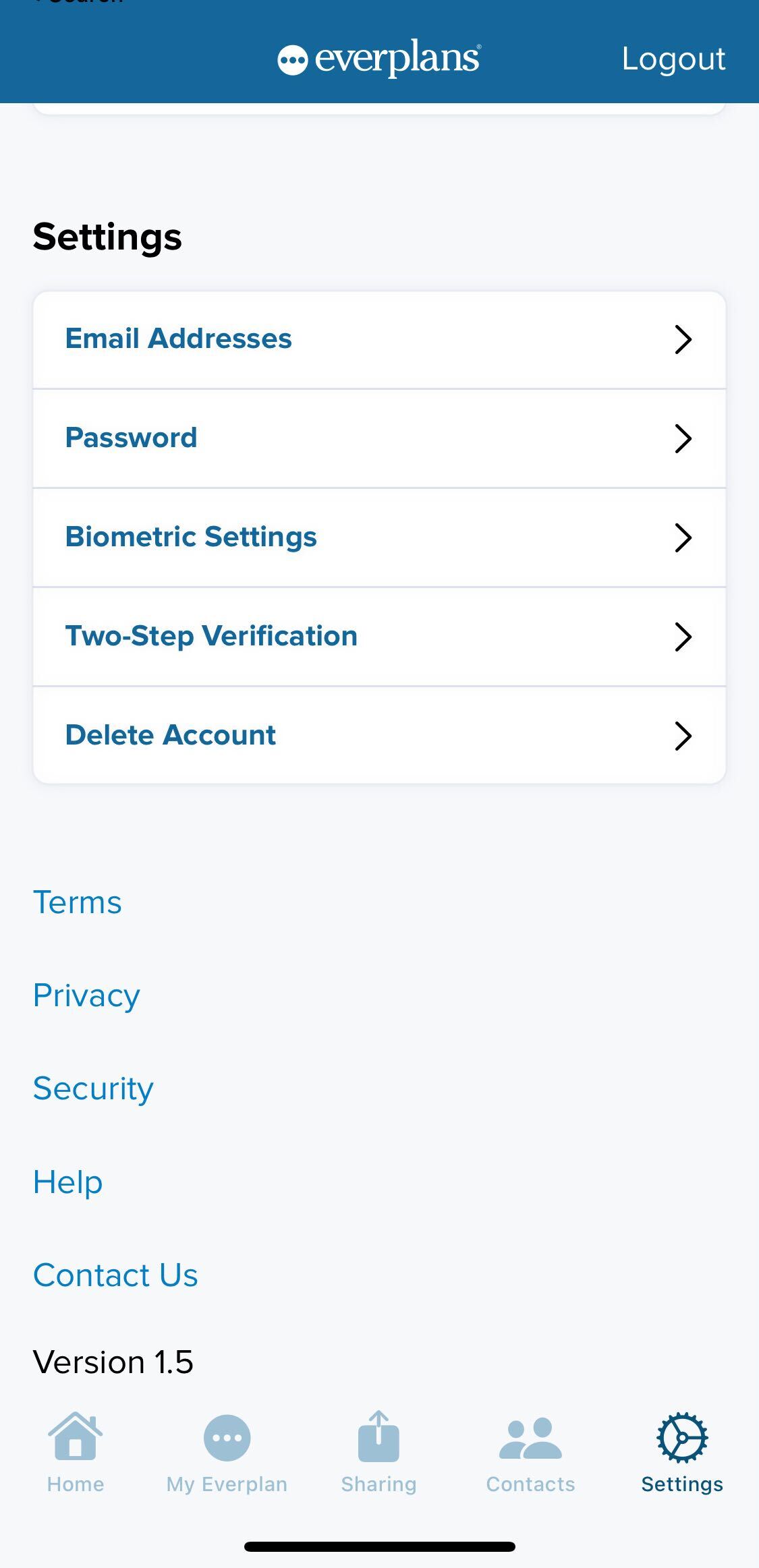 We may keep your name, email address and the date/time your account was deleted on record so that we can answer your future inquiries about what happened to your account.

Your information will be deleted from our backups during the next operational purge, which typically happens within 48 hours.