Before canceling your subscription, we strongly encourage you to download a copy of your Everplan for future reference.

To cancel your subscription and delete your data from Everplans:
Go to Settings (via your name)
Click on Delete My Account at the bottom of the page
Type in "delete" to permanently delete your account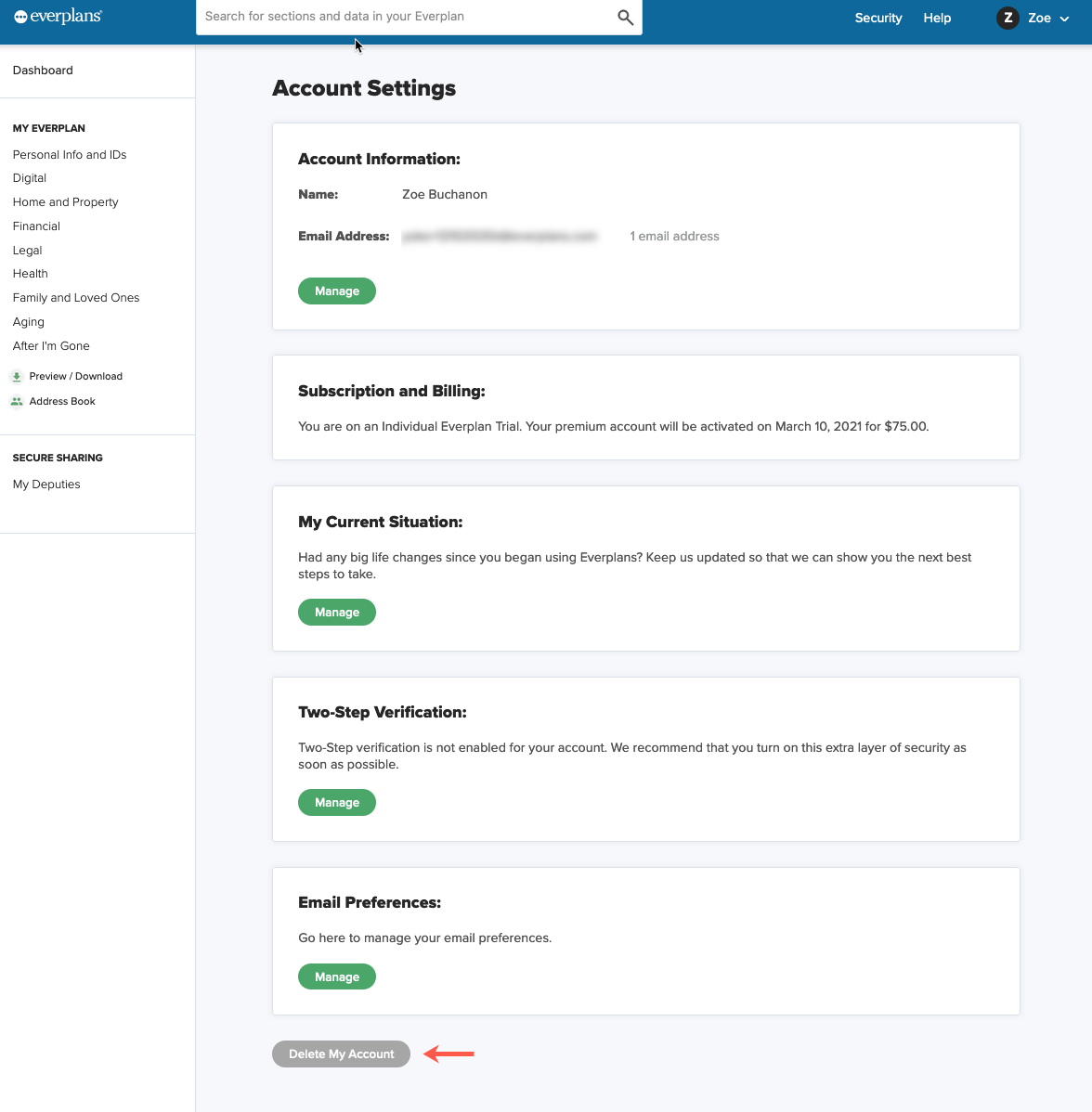 We will immediately delete your account and your data. If you take this approach, we will not be able to recover your data.
If you wish to try Everplans again in the future, you can use the same email address to sign up.
To pause your subscription and retain your data:
If you wish to take a pause from Everplans, we recommend canceling Auto-Renewal under Membership Status and Billing. You'll have access to your Everplan until the end of the current subscription period. You will not be billed for future cycles, and we'll keep your account in the read-only state. If you decided to come back, you will regain full access to your Everplan including your data by logging in and re-subscribing again.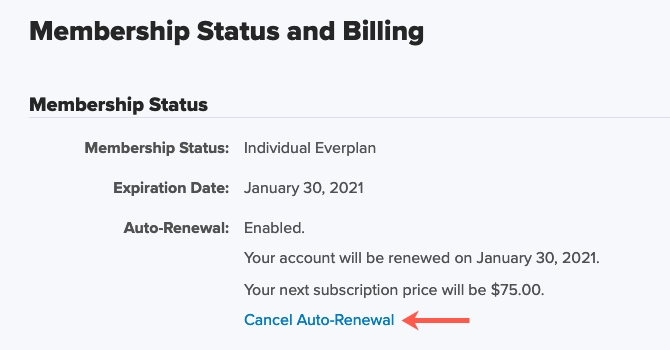 If you need further assistance, please contact us here - we're here to help.